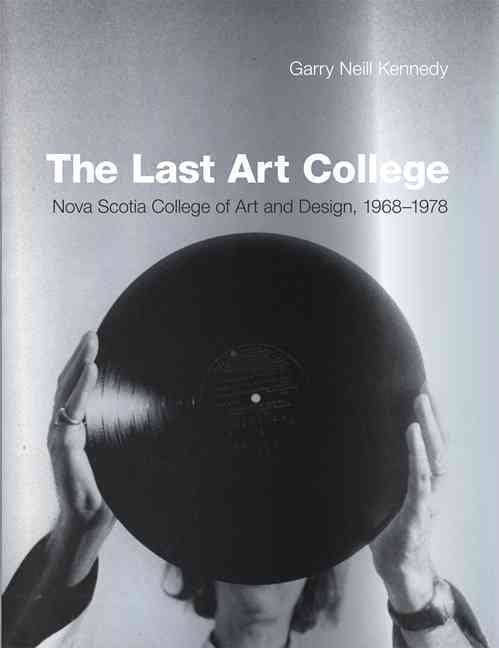 The Last Art College: Nova Scotia College of Art and Design, 1968-1978
Original price
$34.00
-
Original price
$34.00
How did a small art college in Nova Scotia become the epicenter of art education—and to a large extent of the postminimalism and conceptual art world itself—in the 1960s and 1970s? Like the unorthodox experiments and rich human resources that made Black Mountain College an improbable center of art a generation earlier, the activities and artists at Nova Scotia College of Art and Design (aka NSCAD) in the 1970s redefined the means and methods of art education and the shape of art far beyond Halifax.
A partial list of visiting artists and faculty members at NSCAD would include Joseph Beuys, Sol LeWitt, Gerhard Richter, Dan Graham, Mel Bochner, Lucy Lippard, John Baldessari, Hans Haacke, Yvonne Rainer, Robert Frank, Jenny Holzer, Robert Morris, Eric Fischl, and Dara Birnbaum. Kasper Koenig and Benjamin Buchloh ran the NSCAD Press, publishing books by Hollis Frampton, Lawrence Weiner, Donald Judd, Daniel Buren, Michael Asher, Martha Rosler, and Michael Snow, among others. The Lithography Workshop produced early works by many of today's masters, including John Baldessari, Vito Acconci, and Claes Oldenburg. With The Last Art College, Garry Kennedy, the college's visionary president at the time, gives us the long-awaited documentary history of NSCAD during a formative era.
From gallery openings to dance performances to visiting lectures to exhibitions to classroom projects, the book gives a rich historical and visual account of the school's activities, supplemented by details of specific events, reminiscences by faculty and students, accounts of artists' talks, and notes on memorable controversies.
Author: Garry Neill Kennedy
M.I.T. Press, 2012
480 pages, hardcover