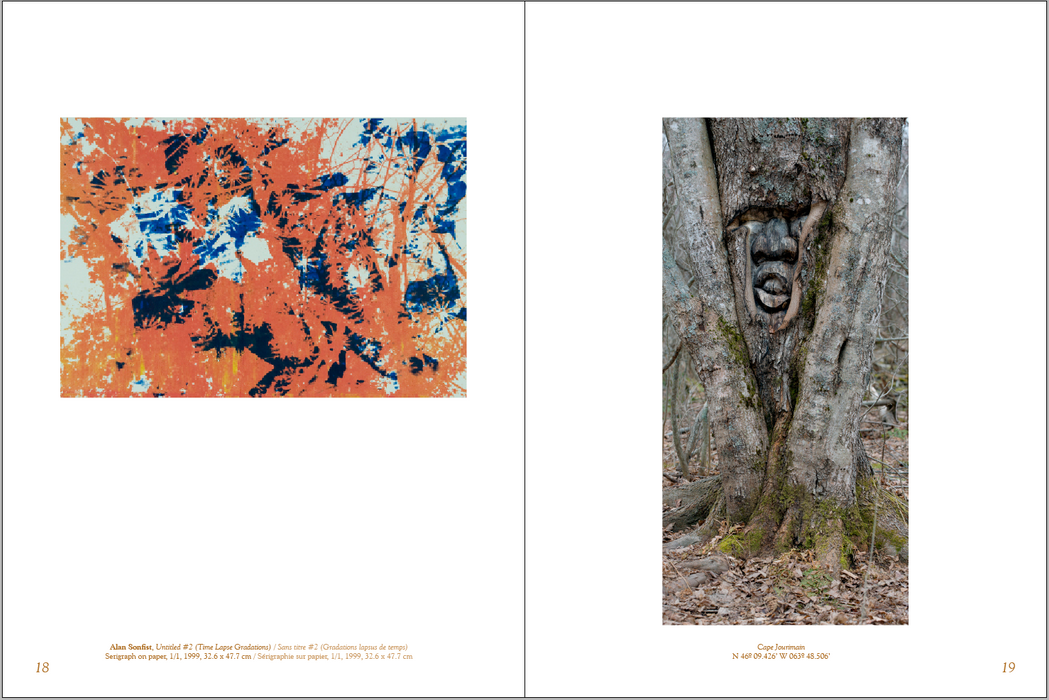 Mosom Maskwa - Pawakan Grandfather Bear - Spirit-Guides (Grand-père ours - Guides spirituels)
Original price
$16.95
-
Original price
$16.95
Ned Bear is renowned for his hand-carved masks that have an energy and aesthetic that both embrace the traditional, but also the modern without overly romanticizing the images he creates. The exaggerated features and the larger-than-life faces immediately identify them as something supernatural yet grounded in nature through the materials used to carve and embellish them.
The masks he makes are of Pawakan (spirit-guides) and in recent years, Ned has taken to carving Pawakan faces in living trees around New Brunswick. An anthropologist or archaeologist may look at this activity and immediately relate it to a "culturally modified tree" and that it is an implied act of ownership. But that is not Ned's intent – the act of carving a living tree is, for him, just the first step in a relationship with that particular tree, in that particular location. Unlike his masks which have a point of completion, the Pawakan carved in living trees are continually changing. It is this metamorphosis that fully embodies the energy of his carved masks, imbued with the energy and spirit of a living thing that interacts with the carving to create a whole new work of art. It is not just a carving; it is a living performance that will continue for the life of the tree and beyond.
Most of the trees Ned has carved are not in any way advertised. They are situated in places that inspired Ned and then left for accidental discovery. For the first time, this exhibition will bring these carvings together as large-scale photographs, capturing the living Pawakan at a moment in time. Interspersed with the photographs, will be Ned's masks adding an element of three dimensionality and creating an overall feeling of walking through a forest of Pawakan.
Author(s): Shannon Parker, Ned Bear, John Greer
Publisher: The Art Gallery of Nova Scotia, 2012
64 pages, softcover
9"x12"