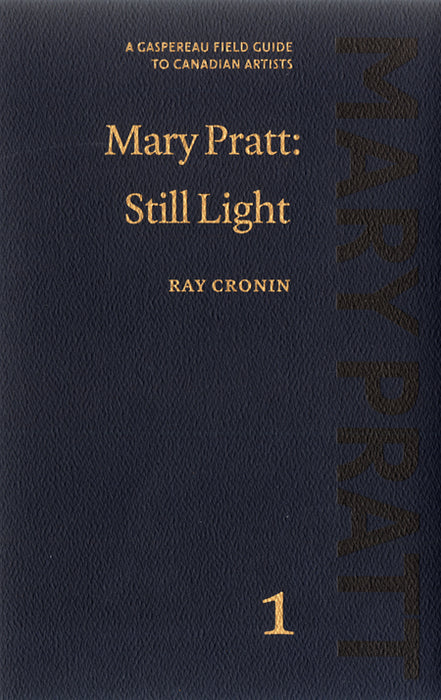 Mary Pratt: Still Light by Ray Cronin
Original price
$21.95
-
Original price
$21.95
A Gaspereau Field Guide to Canadian Artists: No. 1

After studying Fine Art at Mount Allison University, Mary Pratt (1935–2018) settled in Newfoundland with her husband and strove to pursue her passion for painting amidst the demands of raising a family. Over her career, Pratt developed a painting technique that embodied qualities of light, depth of field, and focus evocative of the photographic image, creating a body of work that renders the common everyday items of our lives somehow luminous. Pratt is a Companion of the Order of Canada and was awarded the Molson Prize in 1997.

Ray Cronin is a Nova Scotia-based writer and curator. Between 2011 and 2015 he worked at the Art Gallery of Nova Scotia as both curator and director. He is the founding curator of the Sobey Art Award. Cronin has written on visual arts for magazines and newspapers for over two decades and is presently the visual arts blogger for Halifax Magazine. He is also the author of the ebook Alex Colville: Art and Life (Arts Canada Institute) and Our Maud: The Art, Life and Legacy of Maud Lewis (Art Gallery of Nova Scotia).
2018 / Canadian Art, Biography, Artists / Trade paper / 64 pp