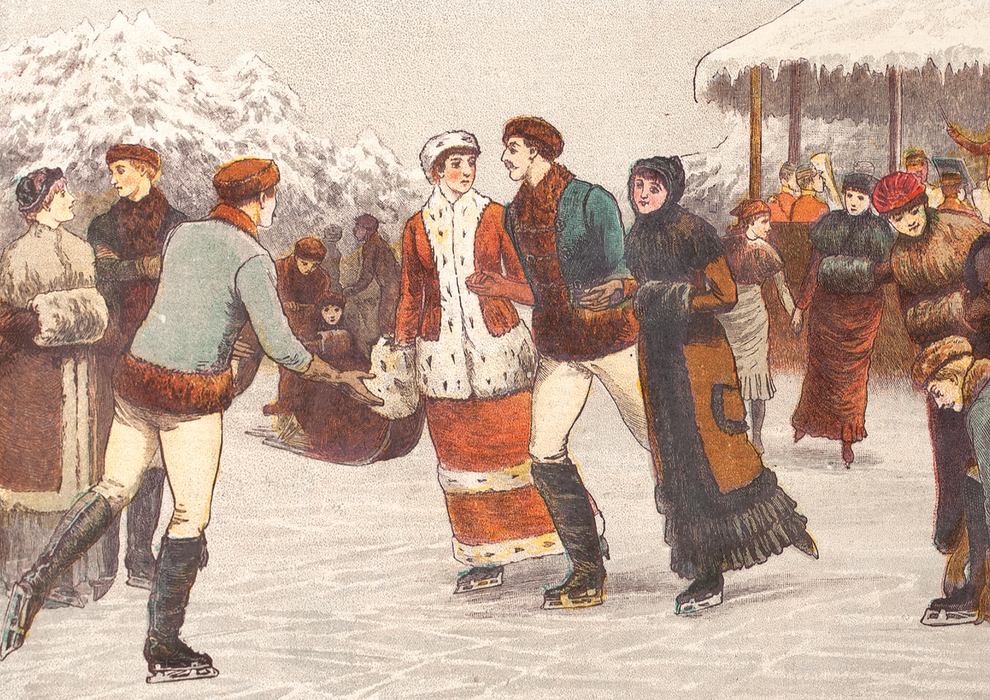 Greeting Card - Christmas in Canada
Original price
$3.00
-
Original price
$3.00
5x7 inches
Blank inside
White Envelope included
Artwork:
Unknown (after Henry Towneley Green)
Christmas in Canada, 1881
Colour wood engraving, with hand colouring, on paper
15.0 x 22.5 cm
Gift of John and Norma Oyler, Halifax, Nova Scotia, 1995


Back: 
Ice skating was extremely popular in the Victorian period both in England and in Canada, with fancy dress balls regularly occurring on the early indoor rinks. Fashion evolved to accommodate the activity – women's skirts were raised to prevent tripping and warm fur was worn around the ice. Mittens prevailed over muffs to keep the skater's arms unimpeded and the bright colours were seen throughout the otherwise monotone landscape. This engraving, published in Britain's leading illustrated journal, The Graphic, and based on an illustration by Henry Towneley Green, captures the popular Canadian Christmas skating party and depicts a scene that would be both familiar and exotic to those in England with more limited outdoor safe skating weather.

The colouring of this image is a combination of hand colouring and tint stone colouring. After an initial wood block printing of the drawing, either wood or metal plates were engraved with dots, hatchings or solid areas and overprinted on the first printing. Two apprentices, one to lay on the paper for each colour, and one to take it off, assisted the printer in charge of the press for each colour. Hand colouring then further refined the colouring. For such mass media, printing and colouring engravings was labour intensive.