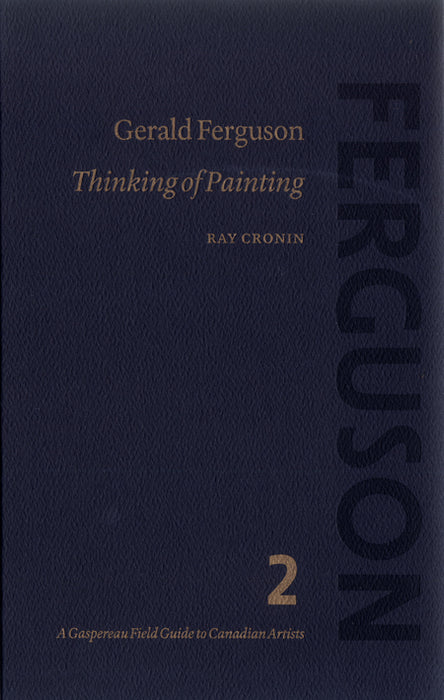 Gerald Ferguson: Thinking of Painting by Ray Cronin
Original price
$21.95
-
Original price
$21.95
A Gaspereau Field Guide to Canadian Artists: No. 2

Painter and conceptual artist Gerald Ferguson (1937–2009) played a central role in transforming Halifax's Nova Scotia College of Art and Design into one of North America's leading art schools in the 1970s. Skirting easy categorization, his work pursued a conflicted, anti-romantic, 'tough' school of high modernism, one that directly challenged the historical context within which paintings had been made, collected and discussed for centuries. Internationally exhibited and collected, Ferguson's work won him the 1995 Molson Prize for distinguished contribution to Canadian culture.
Ray Cronin is a Nova Scotia-based writer and curator. Between 2011 and 2015 he worked at the Art Gallery of Nova Scotia as both curator and director. He is the founding curator of the Sobey Art Award. Cronin has written on visual arts for magazines and newspapers for over two decades and is presently the visual arts blogger for Halifax Magazine. He is also the author of the ebook Alex Colville: Art and Life (Arts Canada Institute) and Our Maud: The Art, Life and Legacy of Maud Lewis (Art Gallery of Nova Scotia).
2018 / Canadian Art, Biography, Artists / Trade paper / 64 pp