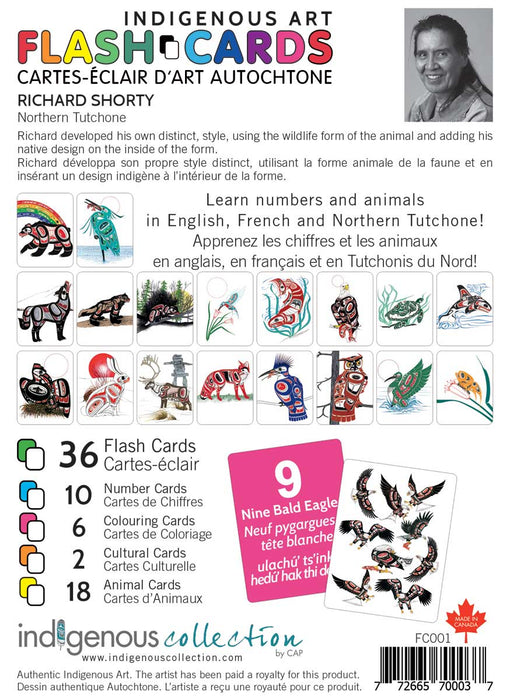 Flash Cards by Richard Shorty - Indigenous Collection by CAP
Original price
$13.00
-
Original price
$13.00
These children's flash card sets contain 36 cards in both English, French and Northern Tutchone. Each set includes authentic original artwork by Northern Tutchone artist Richard Shortly and contains 10 number cards, 18 animal cards, 6 colouring cards and 2 cultural education cards. Each card is 4.75" x 6.25" and printed on both sides. The artist's biography is featured on the back of the box.
Suitable for ages 2 and up.
The artist is paid a royalty for the sale of each product.