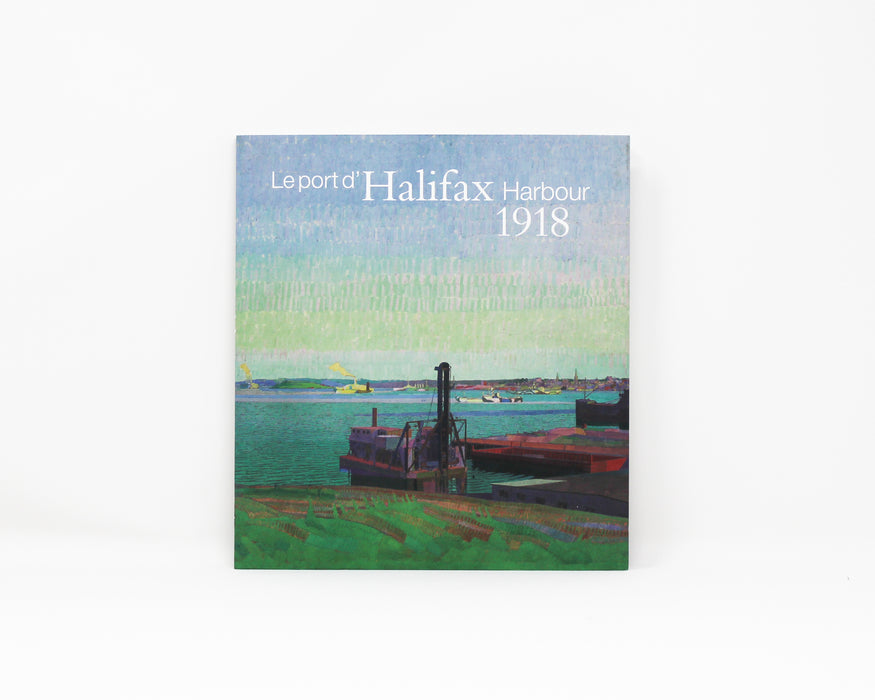 Halifax Harbour 1918 / Le port d'Halifax 1918 by Anabelle Kienle Ponka
Original price
$16.00
-
Original price
$16.00
Two wartime artists, one bustling harbour, and a city ravaged by the Halifax Explosion. Two perspectives on Halifax one year after the Explosion.
A year after the city was devastated by the Halifax Explosion, Harold Gilman (British, 1876–1919) and Arthur Lismer (Canadian, 1885–1969) were working in Halifax as war artists. Both commissioned by the Canadian War Memorials Fund to record the war activity on the home front, the two men struck up a friendship and worked side-by-side on occasion.
With the effects of the explosion still clearly visible, Gilman and Lismer turned their attention to the bustling harbour. Gilman seemed to wipe clean the desolation, ignoring the site of a human-made catastrophe in favour of a glowing landscape. In contrast, Lismer, a founding member of the Group of Seven, recorded the port's activity up close, producing a series of drawings and paintings of camouflaged battleships embedded in the Maritime landscape.
With more than 30 reproductions and essays by Anabelle Kienle Poňka, associate curator, European and American Art at the National Gallery of Canada; Lily Foster, Gilman scholar, and Sarah Fillmore, chief curator, Art Gallery of Nova Scotia, Halifax Harbour 1918 traces the artists' meticulous approach to their mission, the challenges of working during the aftermath of the tragedy and their role during a critical moment in the history of Canadian landscape painting.
Halifax Harbour 1918 accompanies an exhibition that will open at the National Gallery of Canada in the fall of 2018 and at the Art Gallery of Nova Scotia in the spring of 2019.
124 pages, 25.5cm x 23cm x 1cm
Pub date: October 9, 2018