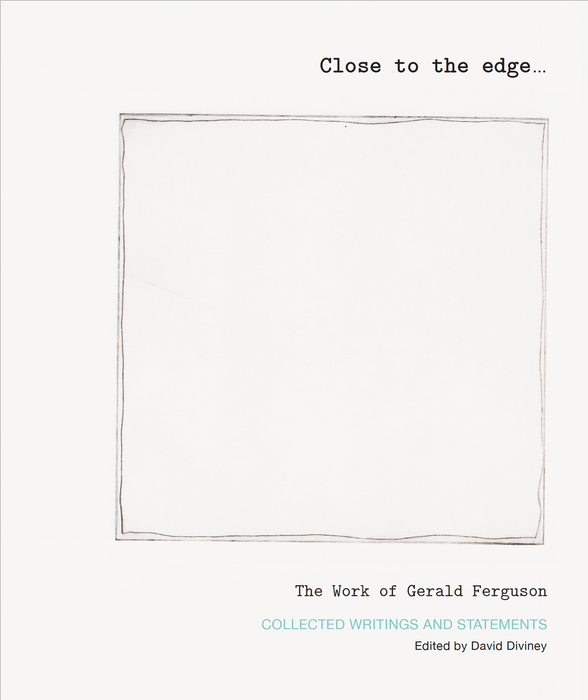 Close to the edge... The Work of Gerald Ferguson
Original price
$27.00
-
Original price
$27.00
COLLECTED WRITINGS AND STATEMENTS
"I felt I was doing something to change the face and
understanding of painting by the marks I was making on
canvas. This was the only position I could take, because
painting is the only thing I ever really understood."
Gerald Ferguson, The Initial Alphabet

Close to the edge… The Work of Gerald Ferguson contains seven essays and statements by Gerald Ferguson that collectively serve as the definitive account of this important artist's approach to his art and his times. Beginning with his first works in Halifax in the late 1960s and ending with his statement for his last exhibition, New Paintings – Landscapes, held in Toronto in 2009, Ferguson's collected writings are a unique document in Canadian art history.
180 pg, paperback
Published: Art Gallery of Nova Scotia (2018)
8.27 x 9.84 in