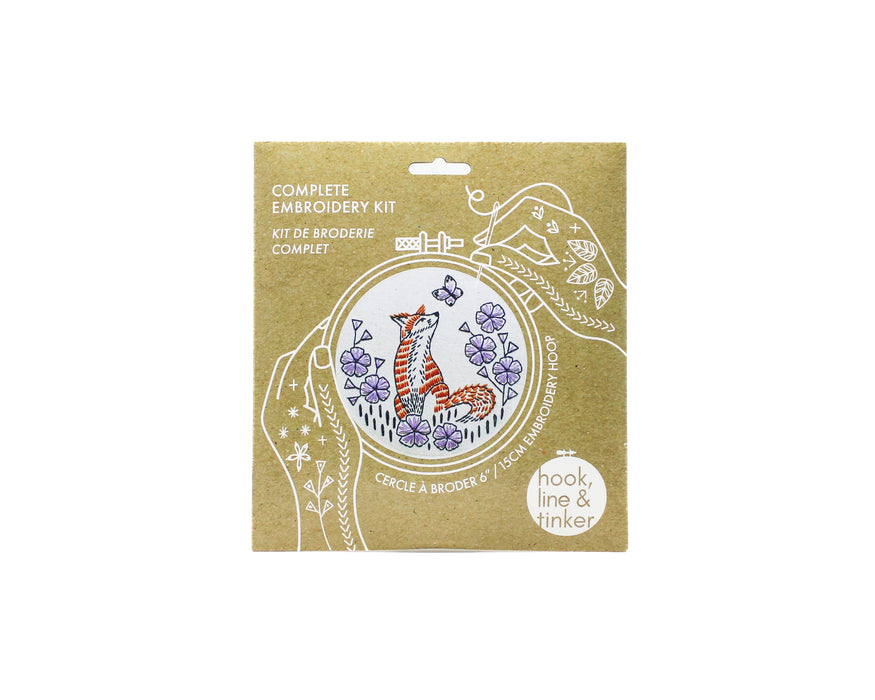 Hook Line & Tinker Embroidery Kits
Original price
$26.00
-
Original price
$28.00
Laurie Dolhan is the artist behind the Hook, Line & Tinker indie craft studio in Ketch Harbour, Nova Scotia.
Hook, Line & Tinker launched in 2017 with a line of modern embroidery patterns and kits using my own original illustrations. My business is a reflection of my values - care for people, respect for the environment, and a deep desire to create something meaningful and real through a shared act of making. I'm grateful for the opportunity to create and share my craft with you.
All of Hook, Line & Tinker's embroidery illustrations are original and designed by Laurie for beginner stitchers. Each illustration is repeatedly rendered through the craft of hand embroidery using a variety of basic, introductory stitches to build texture and a pleasing design. The 100% cotton fabric is cut and prepared by hand, and all finalized patterns are printed onto the fabric in the studio using inks that maintain their integrity during the stitching process.