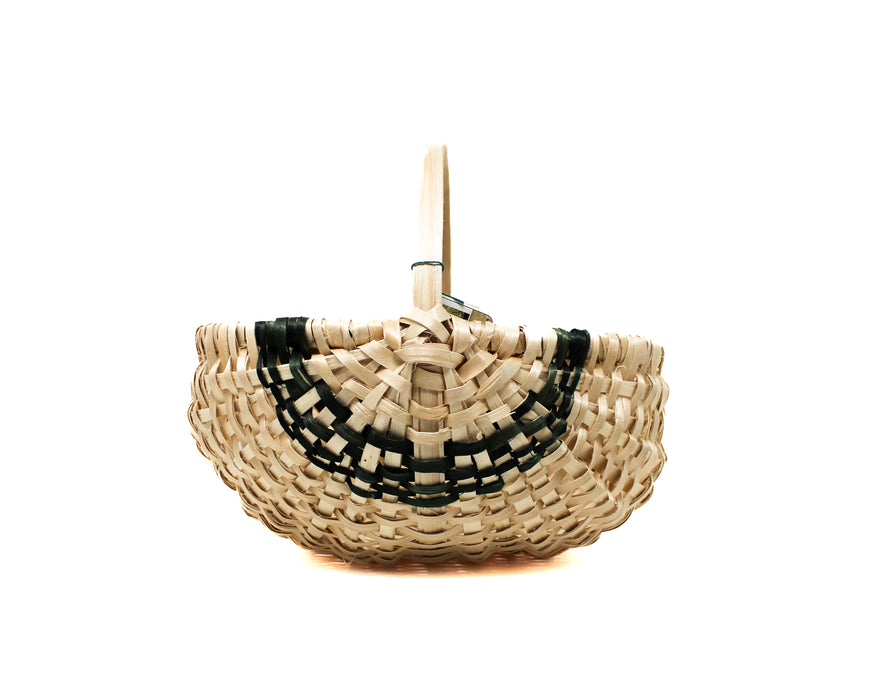 Clara Clayton-Gough Baskets
Original price
$23.00
-
Original price
$76.00
Clara Clayton-Gough carries on the ribbed basket weaving tradition of her family, members of whom have made and sold baskets in Halifax markets since the War of 1812.
Clayton-Gough began weaving baskets at the age of eight years old after being taught by the late Edith Clayton, renowned as one of Canada's most renowned basket maker.
Though strongly influenced by her mother's technique of basket weaving and its significant role within Afro-Canadian culture, Clayton-Gough has developed her own unique style, which is evident in the basketry she creates, and the basket weaving classes she teaches.
Made from carefully selected Red Maple.