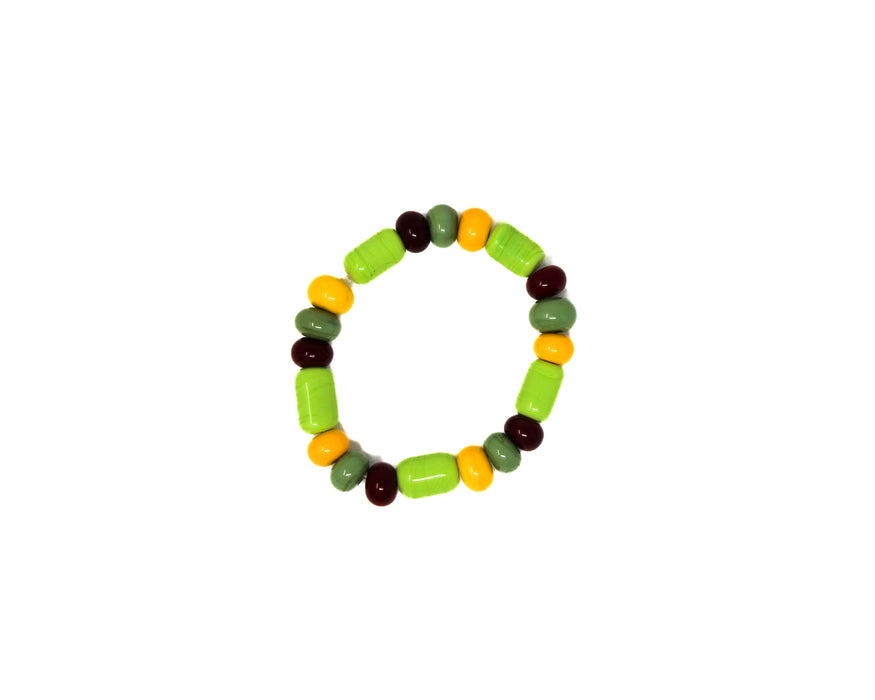 Philip Doucette Studio - Hand Blown Glass Bracelets
Original price
$31.00
-
Original price
$31.00
These bracelets are made in Halifax, Nova Scotia, using beads handmade by Philip Doucette.  The glass for the beads comes from a variety of sources, including the United States and China, however, most of the glass is Venetian, from the island of Murano, in Italy.  The glass is purchased in the form of rods, which are then heated in a gas flame and manipulated by steel tools to form the various bead shapes, at a temperature of between 850 and 950 degrees Celsius.  The beads are then slowly cooled to room temperature in a special kiln, thoroughly relaxing, or annealing, any stress in the glass.  The beads are strung on 1mm Elastomer, secured with double Fisherman's Knots.
The designs come from simple interpretations in colour and shape of notable Nova Scotian symbols:
Tulips is derived from the paintings of famous Nova Scotian folk artist Maud Lewis
Tartan is derived from the areas of colours found in Nova Scotia's official tartan.
Lighthouse is derived from the patterns and colours from the many lighthouses that dot the Nova Scotian shore.
Philip Doucette is an artist who has been working in glass since the late 1980s, producing stained glass windows, fused glass objects, lampwork glass beads and blown glass bottles and ornaments, all in his garden shed studio behind a home in a neighbourhood in Halifax's historic North End. philipdoucette.com