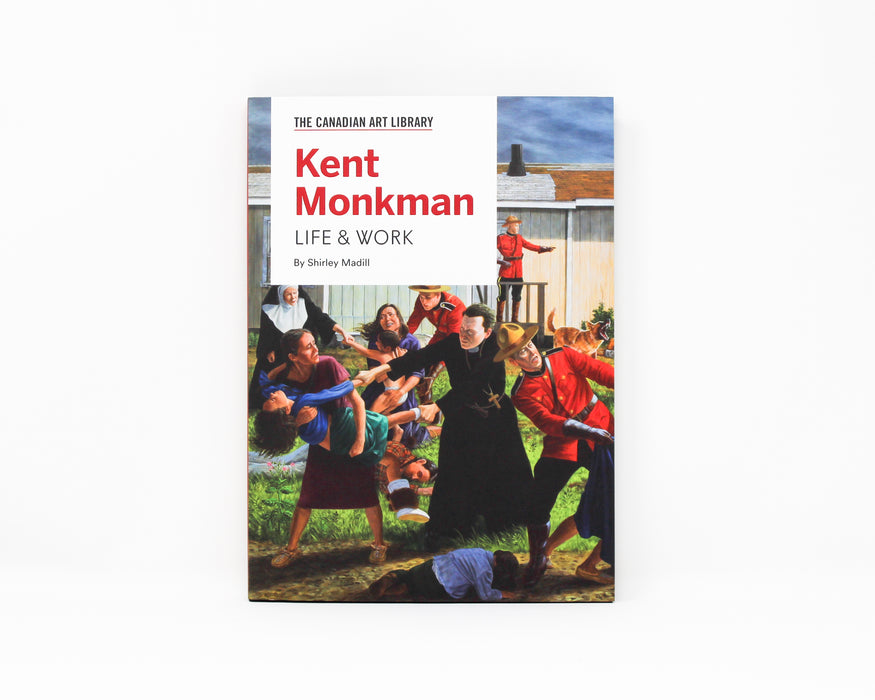 Kent Monkman: Life & Work
Original price
$35.00
-
Original price
$35.00
Kent Monkman's art has been described as "stupendous" (New York Times), "sure to alarm and educate" (The Observer), and beating "Western history painting at its own game" (The Globe and Mail). Subversive, bold, and groundbreaking, the work of this Cree artist has transformed contemporary Canadian visual culture. Monkman's art is included in major Canadian and international public institutions and he is the only artist in this country to be commissioned by The Metropolitan Museum of Art.
Kent Monkman: Life & Work is the first comprehensive book about the celebrated Monkman (b.1965). It is the only publication to trace the arc of his career, from his early abstract paintings to his rise to fame creating works that re-visit and reinterpret historic paintings to offer a powerful commentary on Indigenous resistance, remembrance, and the re-thinking of history.
Author: Shirley Madill chronicles the origins of Miss Chief Eagle Testickle-Monkman's time-travelling, shape-shifting, gender-fluid alter ego, who features prominently in his work-and details his youth in Manitoba growing up as a member of the Fisher River First Nation, where he first became aware of profound social injustice. Madill explores Monkman's provocative interventions into Western European and American art history, and shows how he created a body of work that raises awareness of the critical issues facing Indigenous peoples by fiercely addressing North America's legacy of colonialism, while also critiquing Western art history. Kent Monkman: Life & Work is the definitive publication for anyone passionate about Indigenous issues, art in North America, and contemporary culture.
The Canadian Art Library, 2022
144 pages, hardcover
28cm x 20cm x 2cm