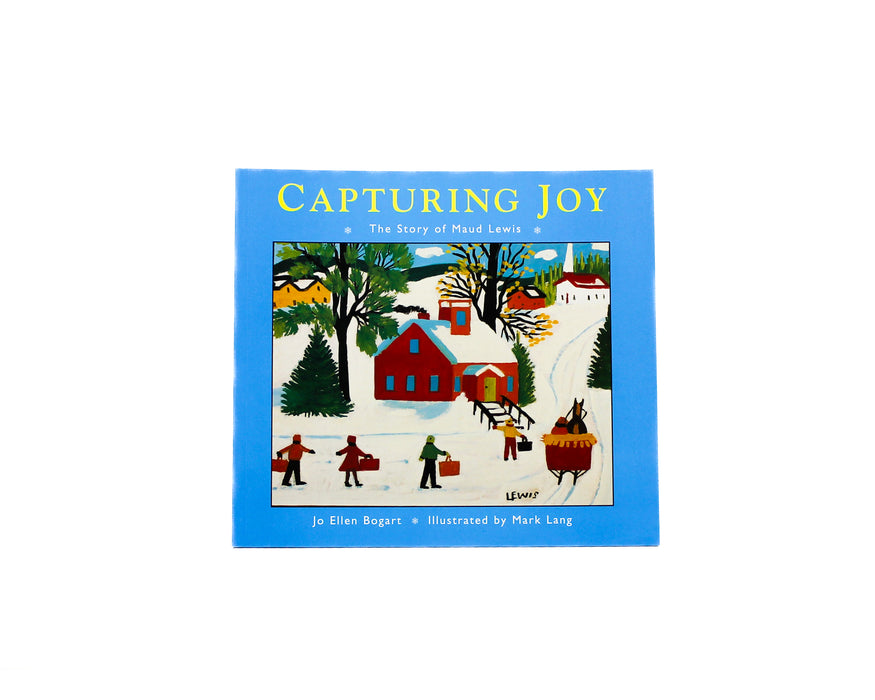 Capturing Joy: The Story of Maud Lewis by Jo Ellen Bogart
Original price
$9.00
-
Original price
$9.00
Maud Lewis was born into a loving Nova Scotia family who accepted her physical limitations. When her parents died and she was forced to find her own way in the world, she married and set up a modest household in a small cabin. Despite the hardships she faced, she was able to find joy in her life, a joy that she expressed through her art. She painted canvases of animals, children, and her surroundings. Her art spilled over into everything from dust pans to the walls of her house. Maud Lewis died in 1970, but her wonderful, life-affirming art lives on and is treasured by people who understand and appreciate folk art all over the world.
Jo Ellen Bogart is the author of many best-selling children's books, including Malcolm's Runaway Soap, Daniel's Dogs, and Gifts. Born in Houston, Texas, she lives in a pet-filled home in Guelph, Ontario.
Mark Lang is a painter, illustrator, and graphic designer. His work has appeared in the Boston Globe, the New York Times, the Village Voice, and other publications. He has twice collaborated with author Joan Bodger on the children's book, The Forest Family, and the travelogue, How the Heather Looks. Mark Lang lives with his family in Montreal.
Paperback
32 pages
9" x 10"  
Published: May 10, 2011
Publisher: Tundra
Language: English
Appropriate for ages: 9 - 12