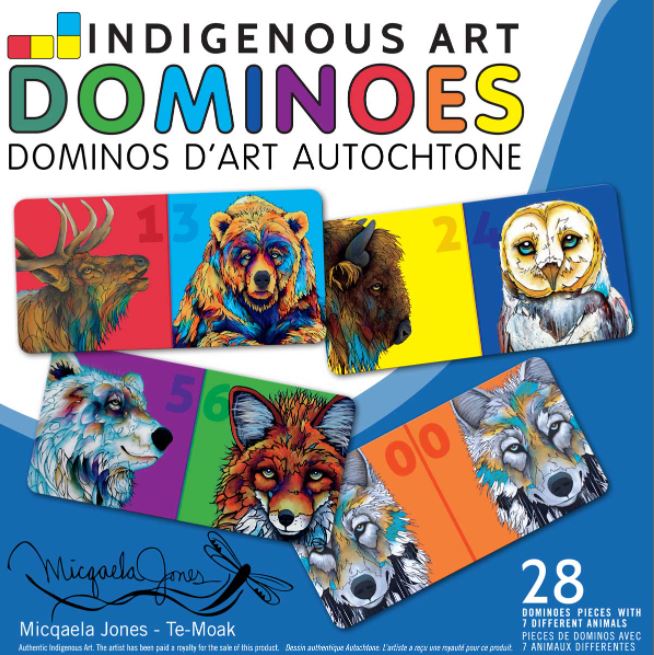 Dominoes by Micqaela Jones - Indigenous Collection by CAP
Original price
$12.00
-
Original price
$12.00
This indigenous art dominoes game features 7 images by Te-Moak artist Micqaela Jones on 28 cardboard tiles, 1.75" x 3.5"
2-4 players. Suitable for ages 2 and up.
The artist's biography is featured on the back of the box. The artist is paid a royalty
for the sale of each product.