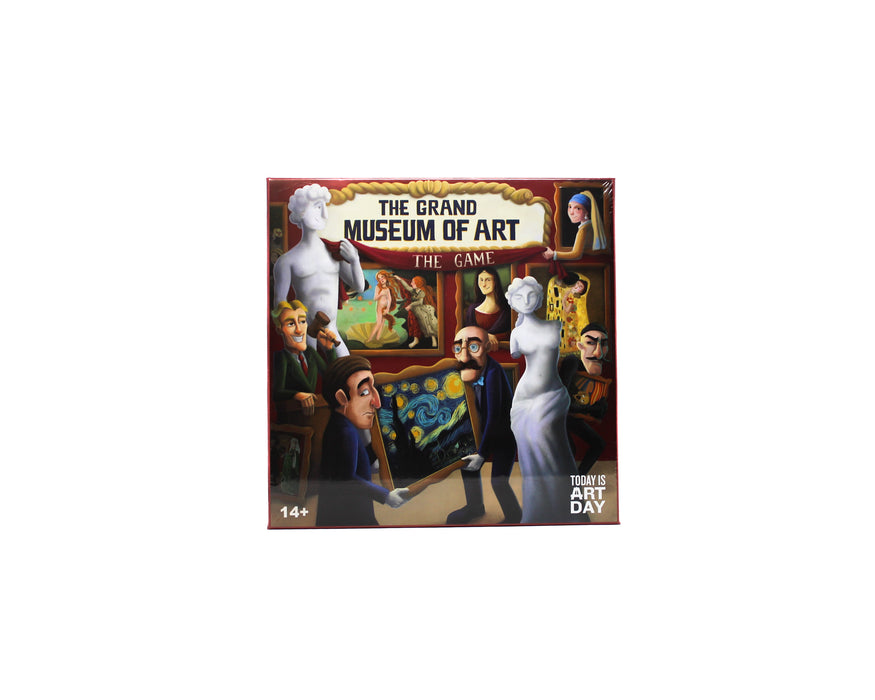 The Grand Museum of Art Board Game
Sold out
Original price
$38.00
-
Original price
$38.00
Catastrophe! The Grand Museum of Art may have to close forever! The Museum Director just jumped ship, leaving behind an enormous hidden deficit.
It's up to you and your fellow curators to increase visitor attendance and keep the museum running. To do this, you must present grandiose exhibitions that will attract crowds of visitors and fill the museum coffers to save the institution from financial ruin.
The curator with the most popular exhibitions will become the new Museum Director!
In the beginning every player has got a couple of art (painting) cards and also a couple of (secret) exhibition cards as goals to complete collections. Every exhibition card consist of art cards, but there are a lot of paintings that belong to more exhibitions. If a player collects every card of her/his exhibition card she/he gets more victory points than the independent cards have.
To collect cards players have to roll dice and move pawns, they can get cards (art or exhibition) in various forms, they can steel from each other, they can answer trivia about the paintings. At the end of the game the player with the most victory point wins the game.
Collect 65 works of art
Mount thematic exhibitions
Participate in auctions
Exchange or steal artwork
Answer trivia questions (silly or smart)