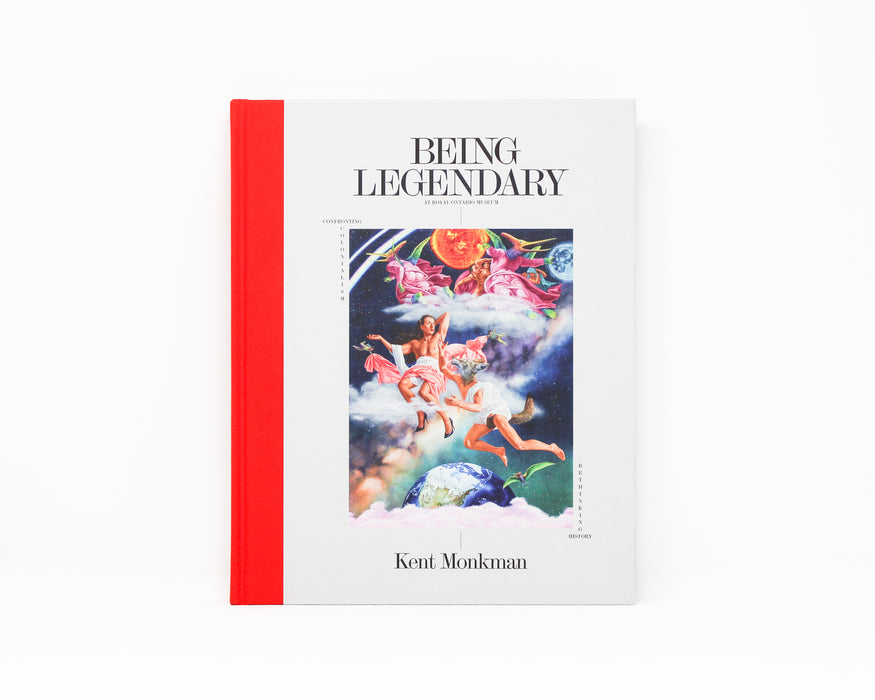 Kent Monkman: Being Legendary at the Royal Ontario Museum
Original price
$42.00
-
Original price
$42.00
Being Legendary presents a new-and never before published-body of work by the revered and internationally renowned Cree artist Kent Monkman, guided by an Indigenous worldview, historical narratives, and the artist's playful imagination. Known for his thought-provoking and groundbreaking paintings, in Being Legendary Monkman focuses on the cultural world's most urgent topic: What does the museum mean in the twenty-first century?
Since time immemorial, Indigenous knowledge has been deeply embedded in the land, carried in stories, songs, and art. Yet not only has this history never been a focus of North America's greatest museum, it has been diminished by the forced interruptions of the colonial project on Turtle Island. In a landmark exhibition at the Royal Ontario Museum, Monkman, through his art and his gender-fluid, shape-shifting alter ego, Miss Chief Eagle Testickle, presents in the paintings and pages of Being Legendary a powerful counter-narrative to the conventional structures of colonial collecting institutions.
By highlighting Indigenous systems of knowledge, Being Legendary upholds the continuity and transcendence of worldviews that existed for millennia before the creation of Western museums. It speaks to the interruption of Indigenous knowledge caused by colonial forces and challenges our institutions to consider a fresh way of thinking. Powerful, provocative, and inspiring, Being Legendary presents the knowledge carried by Indigenous leaders in the community who shine a light forward for future generations.
175 pages, Hardcover
Art Canada Institute, 2022
31cm x 24.5cm x 2.5cm