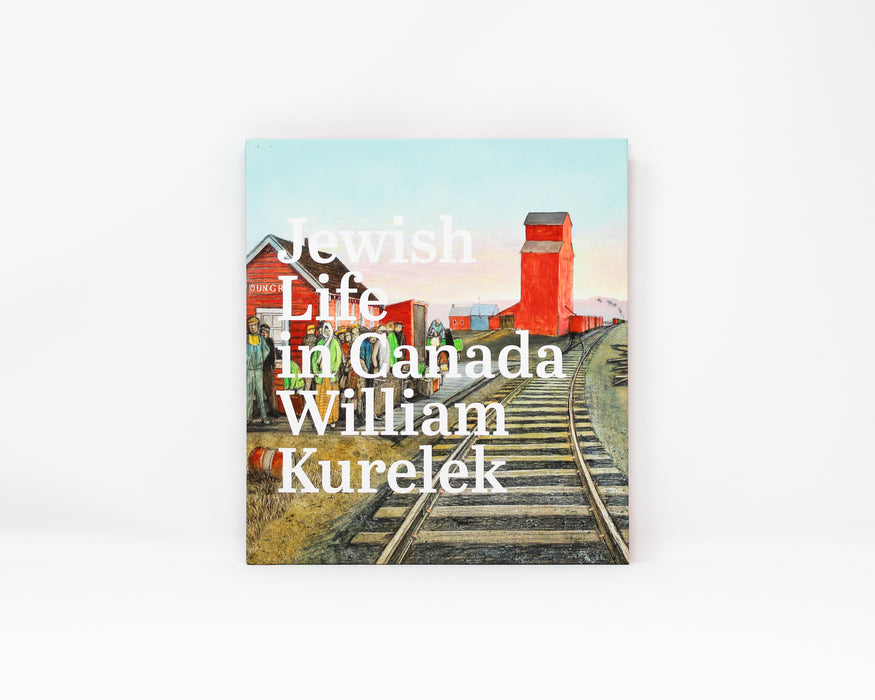 Jewish Life in Canada: William Kurelek
Original price
$34.00
-
Original price
$34.00
William Kurelek (1927–1977) is a beloved figure in Canadian art, a revered Ukrainian-Canadian painter whose works express his deeply felt immigrant experience and his compassionate vision of humanity.
In 1975, he created a suite of 16 jewel-toned paintings titled Jewish Life in Canada in homage to his Jewish art dealer and friend Avrom Isaacs and as a gesture across the cultural divide. Relying on archival documents and photographs from communities across the country, Kurelek foregrounded the role of tradition, community, and family at the core of the Jewish experience in mid-twentieth century Canada. He portrayed Prairie farm colonies; businesses and schools in Montreal, Toronto, and Winnipeg; and celebrations of festivals and community events at home and in the synagogue.
William Kurelek: Jewish Life in Canada includes essays by McMichael Chief Curator Sarah Milroy considering Kurelek's articulation of the Canadian ideal of multiculturalism and by Executive Director Ian A.C. Dejardin exploring Kurelek's distinctive framing strategies. The book also includes pieces by David S. Koffman on Jewish life in 1970s Canada and John Geoghegan on Kurelek's use of photographic sources, as well as an artistic response by Ukrainian Canadian artist Natalka Husar. The volume features more than 50 images, including reproductions of the full suite of Kurelek paintings as well as previously unpublished archival source material, offering a complete record of Kurelek's working process.
Author: Sarah Milroy
140 pages, hardcover
Goose Lane Editions, 2023
26cm x 23.5cm x 2cm